[vc_row bg_type="grad" bg_override="6″ bg_grad="background: -webkit-gradient(linear, left top, left bottom, color-stop(0%, #38729E), color-stop(0%, #38729E), color-stop(100%, #65C9CB));background: -moz-linear-gradient(left,#38729E 0%,#38729E 0%,#65C9CB 100%);background: -webkit-linear-gradient(left,#38729E 0%,#38729E 0%,#65C9CB 100%);background: -o-linear-gradient(left,#38729E 0%,#38729E 0%,#65C9CB 100%);background: -ms-linear-gradient(left,#38729E 0%,#38729E 0%,#65C9CB 100%);background: linear-gradient(left,#38729E 0%,#38729E 0%,#65C9CB 100%);" css=".vc_custom_1475756837868{margin-top: 0px !important;margin-bottom: 0px !important;padding-top: 40px !important;padding-bottom: 40px !important;}"][vc_column][vc_column_text]
WordPress Theme & Plugin Development
[/vc_column_text][/vc_column][/vc_row][vc_row bg_type="bg_color" bg_override="6″ css=".vc_custom_1475756228207{margin-top: 0px !important;}" bg_color_value="#eceff5″][vc_column][vc_column_text]
My name is Aedan O'Brien and I am the creator and owner of this website. I offer professional web development, web design and SEO related services for individuals as well as companies of all sizes.
Interested in a website, but you don't see it for sale on Flippa? Or you have a specific wish for certain kind of website?
Just sent me an email at support@aedanobrien.com, I am sure I can help you.
Support:
My support is not limited to a time frame and I offer professional support. Even if you have a question or a problem in 12 months from now, I will offer you free support! My support includes full text support via HelpDesk and text chat via Skype if needed.
Please note, support refers to tasks involved to already purchased products, such as questions, bugs, hot fixes etc. and not to additional features requests and re-designs.
[/vc_column_text][/vc_column][/vc_row][vc_row bg_type="bg_color" bg_override="full" css=".vc_custom_1455376516693{margin-top: 0px !important;margin-bottom: 0px !important;padding-top: 70px !important;padding-bottom: 70px !important;}"][vc_column][vc_row_inner][vc_column_inner width="1/2″][vc_column_text]
My goal is to provide high quality websites for a cost efficient price. I'm a web developer with 14 years of professional experience in HTML, PHP, CSS, MySQL, JavaScript, Photoshop and SEO.
[intense_button color="#38729E" font_color="#ffffff" size="medium" link="https://aedanobrien.com/about-me/" target="_self" icon="fire" border_radius="10px" gradient="0″]Click here to learn more about me[/intense_button][/vc_column_text][/vc_column_inner][vc_column_inner width="1/2″][vc_column_text]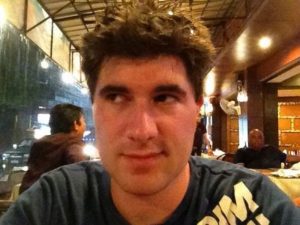 [/vc_column_text][/vc_column_inner][/vc_row_inner][/vc_column][/vc_row]